February 21st, 2010 , Posted in
austin childrens photographer
,
Austin Family Photographer
,
Austin Kids Photographer
,
Austin Xpressions Photography
,
sneak peek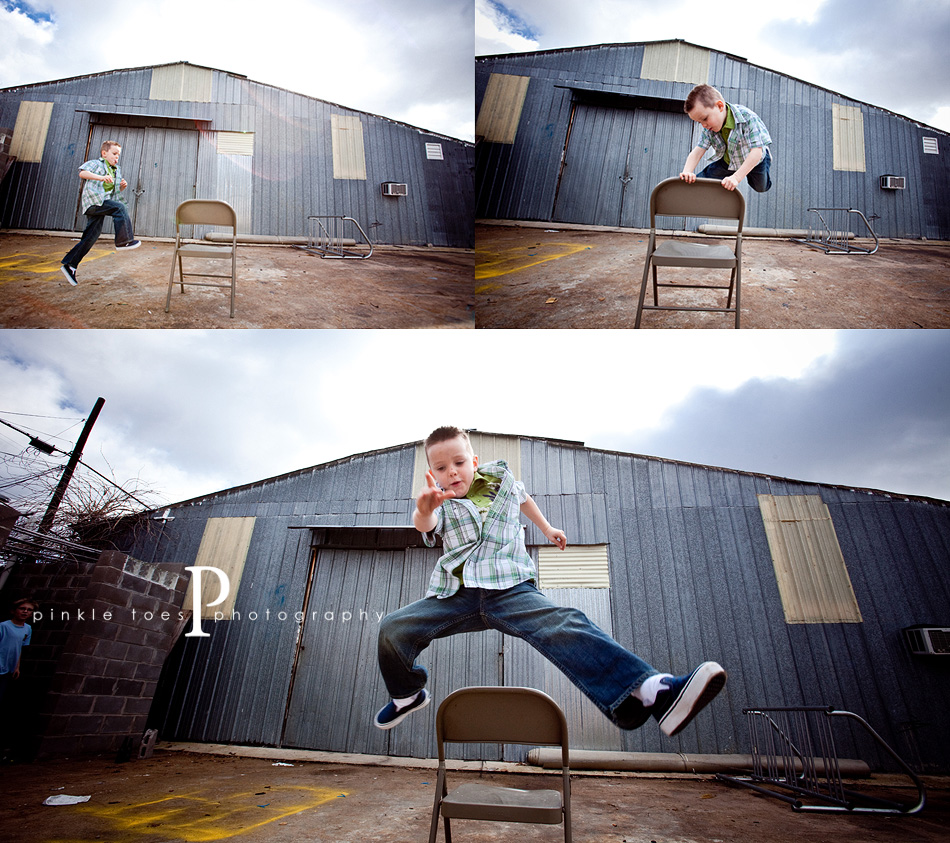 Give a boy a chair and next thing you know, we've got Pinkle Toes X Games going on here. LOVE it! [Not sure if you can see it, but in the top left pic…check out the tongue…cracks me up!]

There is just an incredible amount of interest and texture and unique style on the east side of Austin and we could not have had more beautiful weather. It was so very wonderful to see you guys again, but mostly, it was wonderful just to give you a big hug.
[As with all Xpressions sessions, these images have only received basic edits to enhance contrast, but have otherwise not been retouched. The April 18th Xpressions are booked solid, but we do have 2 openings left for March 21st – The Clawfoot Tub Sessions. I've also opened up May 16th where we're introducing a new concept that I'll tell you about later. More details on Xpressions HERE.]
|