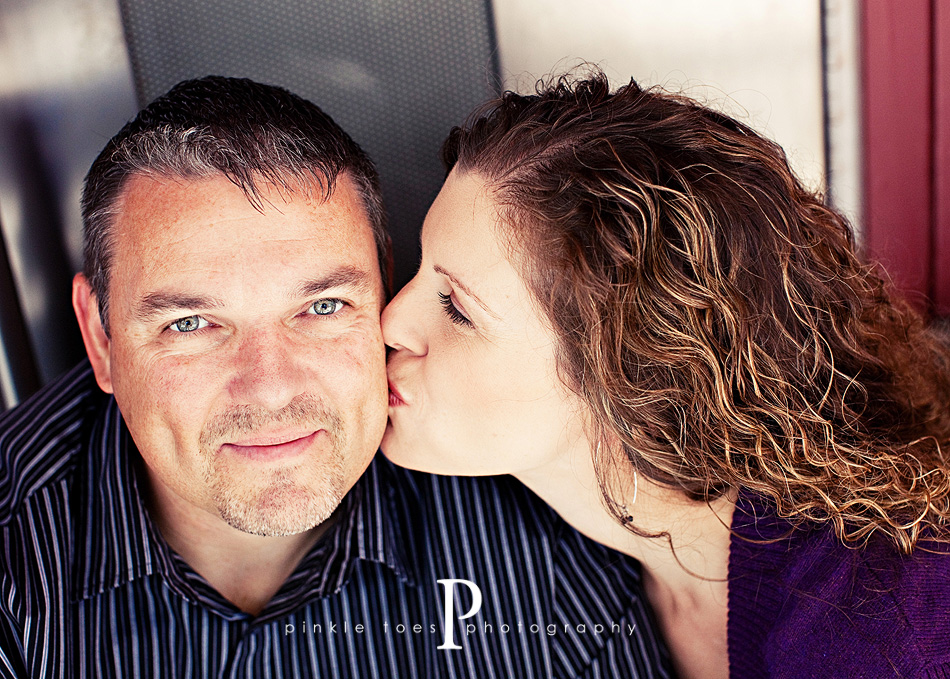 This is hard to write.
Driving home from this session last fall, I was grinning from ear to ear. I absolutely could not wait to see the moments we had captured on camera. When I actually sat down to flip through the images on the computer, I couldn't stop. I had to edit the whole set then and there. I was so eager to show mom how vibrant, how positive, how loving, how beautiful her family was (as if she didn't already know).
Looking at those pictures again now, I would never, never have imagined even for a second that something was so tragically wrong.
A few weeks after their session, I got a call from Stephanie's sister in tears letting me know that this seemingly healthy, loving, strong father that we see right here had been diagnosed with melanoma. And it didn't look good.
This is hard to write.
In spite of many pleas and prayers for a full recovery, Dana recently lost his very short battle with cancer.
This family's faith and courage throughout this whole ordeal humbles me and inspires me and reminds me that nothing is more precious than the time we get to spend with the people we love. Dana was supposed to be treated at the Mary Crowley Cancer Research Center. If you're so inspired, maybe you could give thanks for the blessings in your life by making a small donation, and in turn, honor the memory of a father and a husband who was very loved and will be very missed.