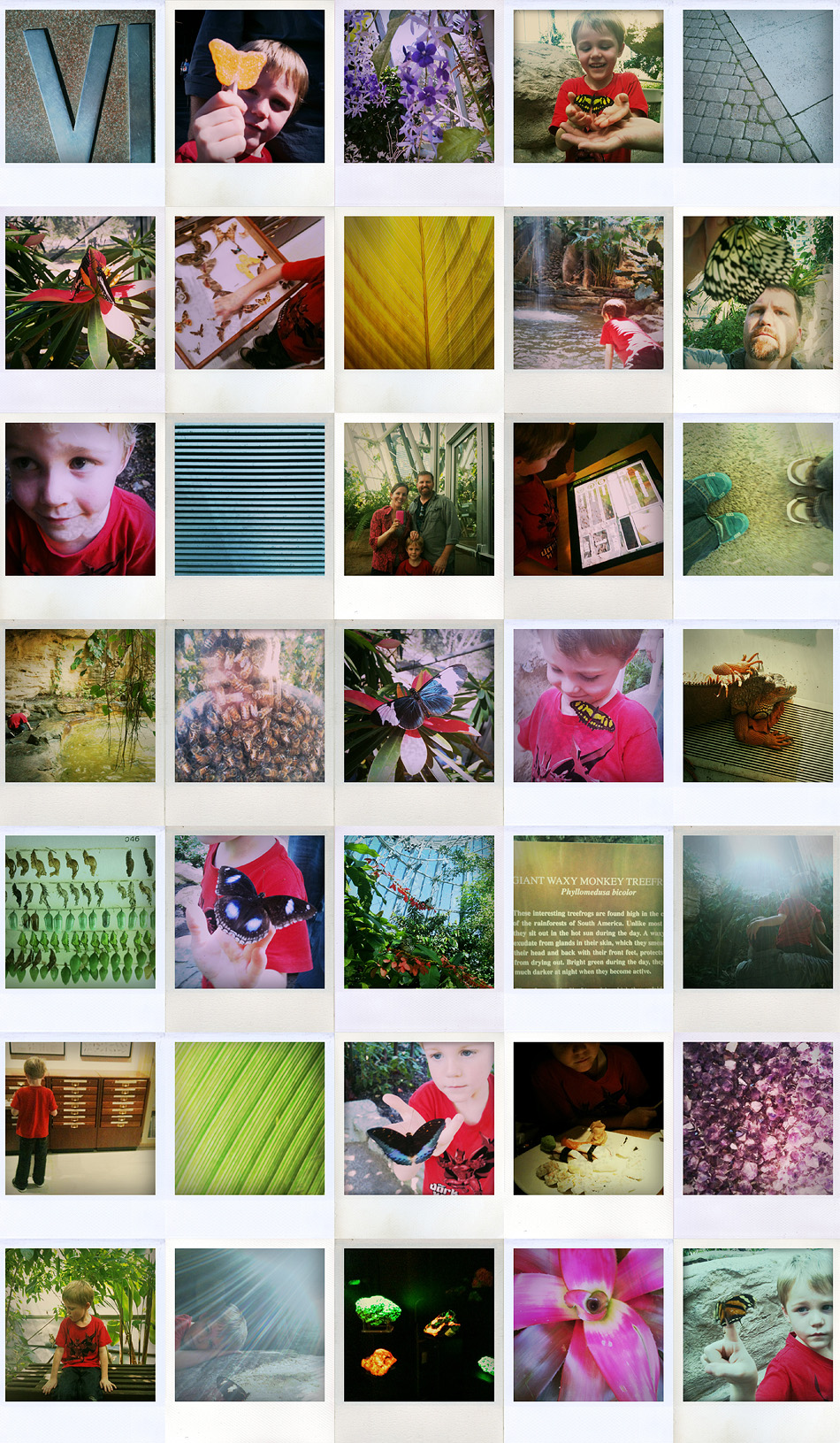 Tomorrow, it's six years that we've known this amazing kid.
We took him on a trip this weekend–all by himself–to his favorite place.
Where he can be surrounded by butterflies, and explore, and observe, and identify. No interruptions.
He just learned to read Roman numerals and was so proud when he spotted them on our trip.
We learned that worker ants (and bees) are all female.
He didn't stop grinning the whole time.
We spent an hour in the gift shop looking at crystals and butterflies.
Afterward, we took him out for sushi.
He ate octopus.
He thinks his missing tooth is going to grow back in by tomorrow.
I love him.