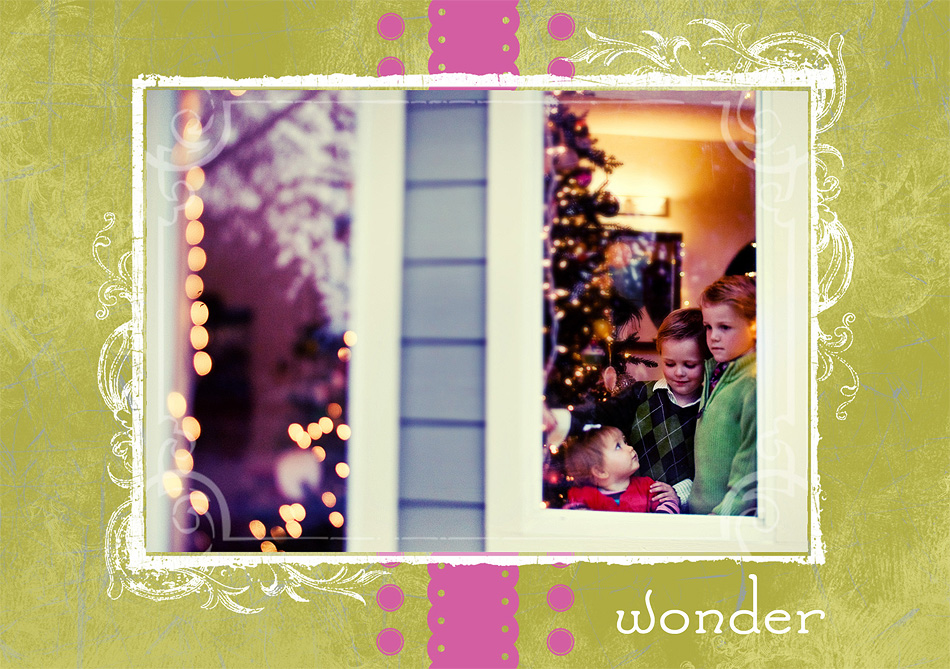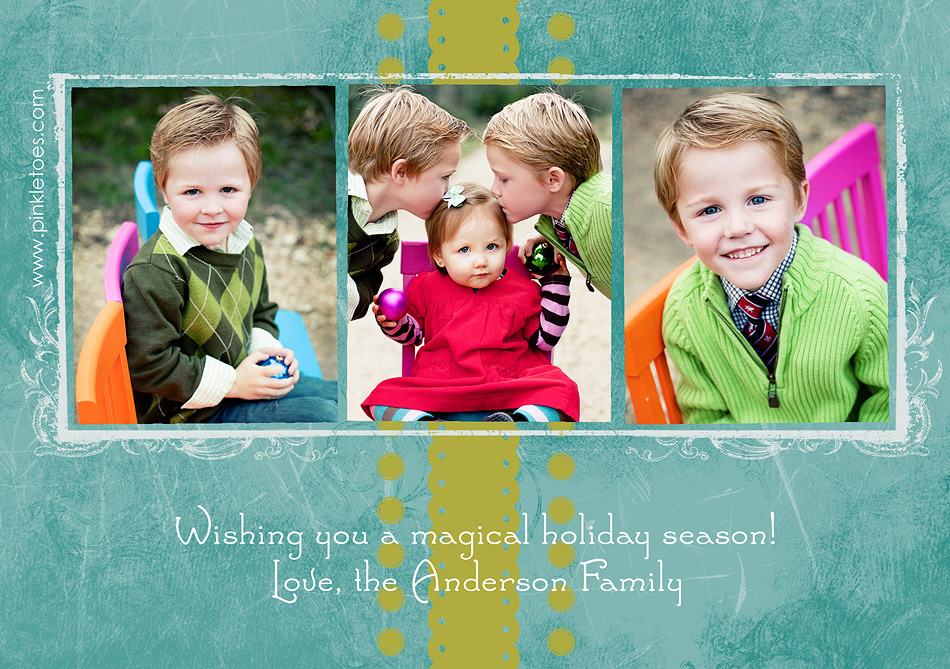 There's so much to tell, so many pictures I want to post, but time at the computer is so rare amidst all of the visits with family and friends. So, here is our holiday card from this year and here's the latest from VA:
1. Hearing, tasting, seeing, and smelling *real* snow again has been heavenly.
2. Watching my boys have a knock down, drag out snowball fight with their daddy and the three of them loving every minute of it was even better.
3. Rosy-red cheeks and sweaty hat hair is just about the cutest thing ever on kids.
4. I am feeling blessed beyond words to introduce this place that was such a huge part of my childhood to my own children.
5. The hospitality shown by my Great Aunt and Uncle and the rest of our family here just warms my heart.
6. Tomorrow, we hit Colonial Williamsburg to have our session with my good online friend and rockin' photog, Patti. Can't wait to finally meet her and her family!
7. So far, this has been one of the best Christmas holidays ever.
8. I hope my kids feel the same way.
9. And, I hope this holiday season is just as wonderful for you!
——————————————————
I started this post before we left and had already included a preview of our annual calendar (our gifts to family). If you wanna flip through here you go, but Mee Maw and Nee Nee…NO peeking! (Also,before anyone asks, this is a template I put together using several other design elements for my personal use, but it is not for sale/distribution):
Hope you all have a WONDERFUL holiday and enjoy your time with family and friends!