This is it! This is the last Pic of the Month for 2009 and our last entry for the Pinkle's Pic of the Year contest!!!! Drumroll, please….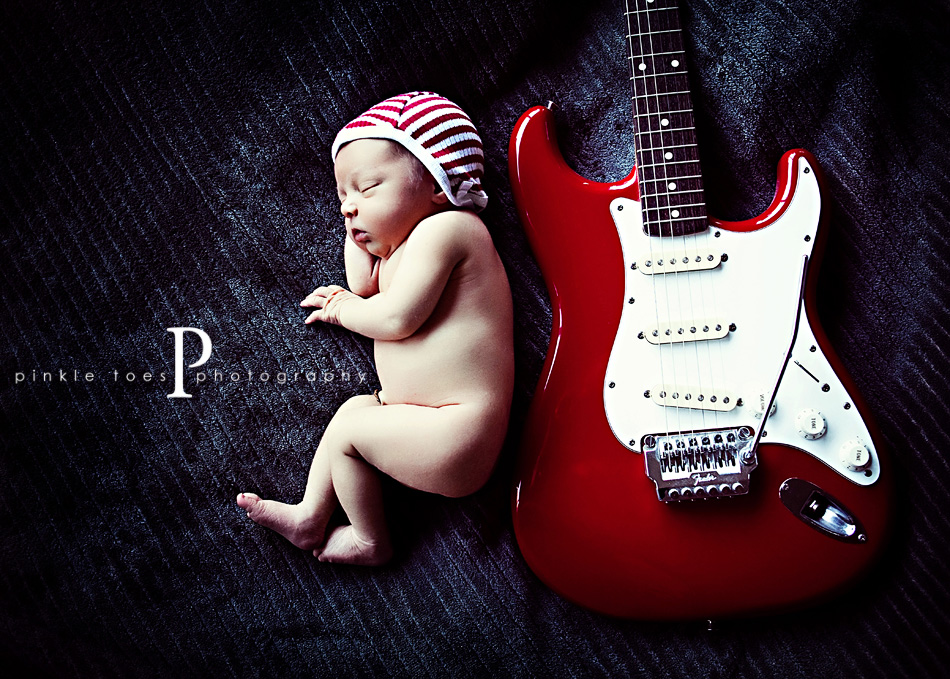 Chosen because I love the color. And I love the hat. And I love babies that love to rock. Congrats to the V family. (And mama…would you like to share your other awesome news regarding your rock/superstar son?)
ETA 12.14.09: He is not only a rock star, but he's soon to be a TV star as well. I got a notice from one of the casting directors of Friday Night Lights asking if I knew of any cutie patootie newborns to film some scenes. Well this little guy just landed the role and has already begun filming. Congrats on all of these great developments!