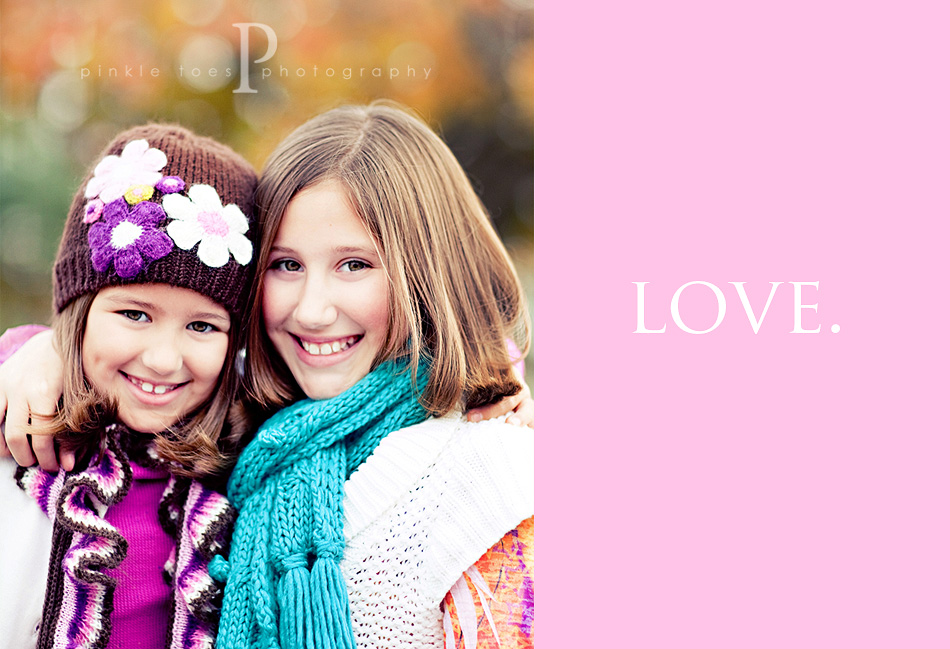 Love. As in, "I would have LOVED to have a pic like this of me and my sis growing up." As in, "I LOVED these colors." As in, "I LOVED this session!"
Deadlines. As in, we are going to be closed for the holidays starting December 16th, so if you have last minute orders for holiday gifts, it needs to be done by the end of the week.
Oh, and who bought out all of the winter coats and boots in this town??? I'm getting ready to go to D.C. and I'm going to freeze! I swear the whole "snow in Austin" thing was just huge marketing ploy.