To all of my clients:
I know I've said this time and time before, but I admit, I've been a little scared to put it to the test and now I know why. This holiday season, I'm sure you're all busily preparing gift prints to surprise friends and family, but before you upload your images to just any ol' print lab (out of convenience or just because they're less expensive), take a look at this: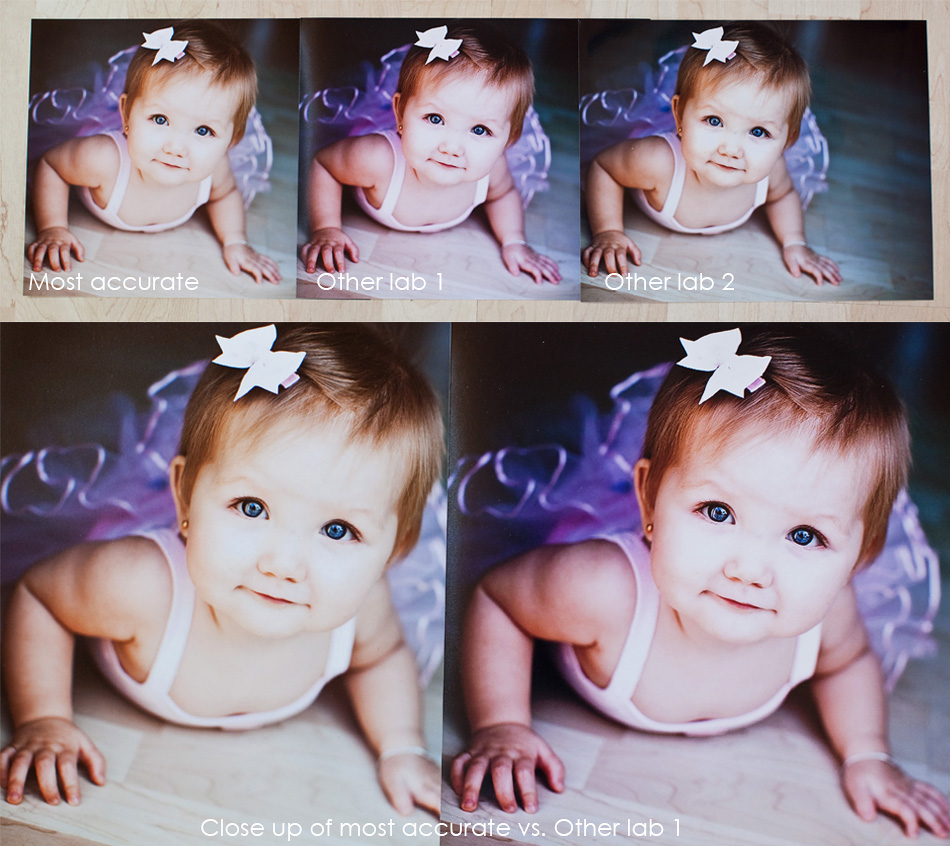 Same image ordered from three different places. I know you can't see the insanely poor paper quality of Other Lab 1 and Other Lab 2, but I know the color difference is quite clear. The one on the left is what most closely matches what it *should* look like in print. *This* is the place that I recommend you print your images from. I have recommended them for years and looking at these variations, it's easy to see why. If you are a past client of mine and you've received your image CD, you already know the main lab that I recommend…so trust me and use them! If you are still waiting for your CD, all of this information along with other printing tips and design ideas will be included on there. Read it. I could save you from purchasing a gigantic 16×20 pink/purple pop art poster like the monster that is from Other Lab 1. Eeek!
ETA: I've been getting a lot of e-mails/comments about which print lab is which, but I'm reserving this information for my clients only. I encourage all photographers to run their own tests with their own lab choices and see what works best for them.