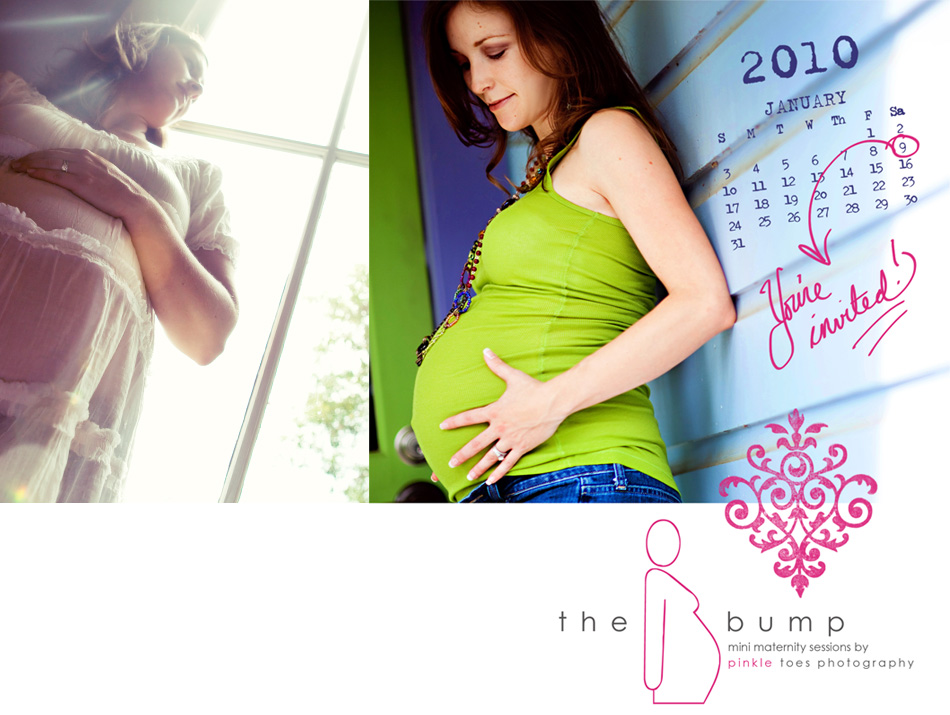 If you're pregnant in the Austin area and due in February, March, or April 2010, you can receive a FREE mini maternity session when you book your newborn session with Pinkle Toes Photography. I'm so excited to be partnering again with Austin's premiere baby boutique, Baby Coco. What could be better than getting some amazing maternity images added to your newborn CD for FREE? If interested, please contact me ASAP because spaces (as always) fill up very quickly.
And now because I'm bummed that this afternoon's session is going to be rained out and because I need a quick break from proofing, here are some completely random pics for you (and by random, I mean, 100% random):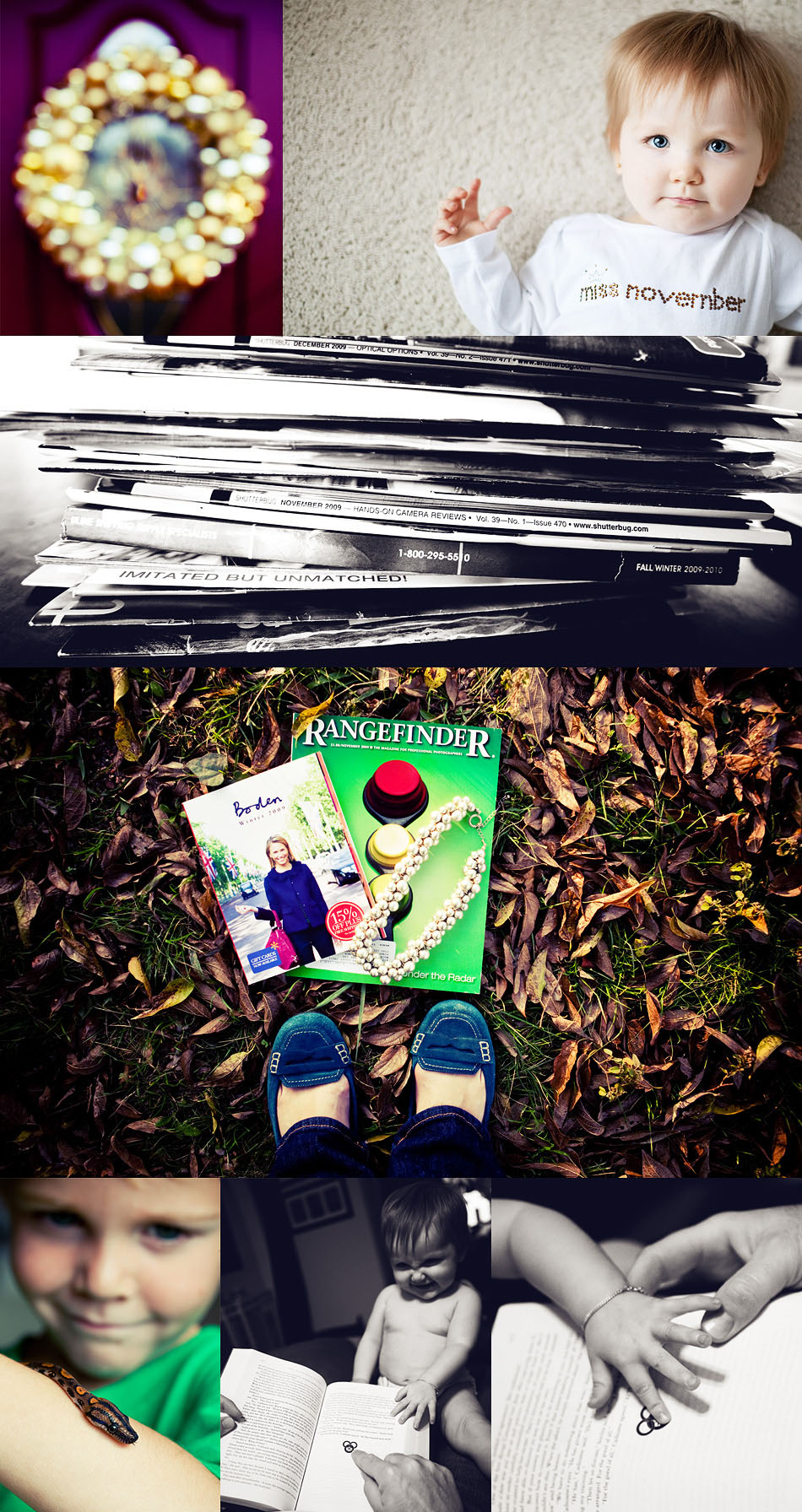 1. Wreath-keh at my front door. ;-)
2. Miss November.
3. Catalog Choice – I don't know how it happened, but overnight, I got on *everyone's* catalog mailing list. I abhor junk mail, in any form, but especially in paper form. Every day, my mailbox is stuff with a bunch of stuff that I will never look at and it just ends up in the trash. Even worse, important mail gets mixed in with it and I have sift through everything oh-so-carefully so as not to accidentally throw away something I might need. So, for the past few weeks, I've been collecting these catalogs with the intention of calling/e-mailing each company individually and getting removed from the mailing list. The pile on my kitchen counter started to get a little ridiculous and finally, I sat down yesterday to make the calls. Instead, I stumbled upon Catalog Choice.org and hmph, within 1 hour, I had sent requests to 37 different companies. If it works, it will be totally worth it (I've heard back from 6-7 already that I've been removed). Amen!!!
4. However, there are some things I do enjoy getting in my mailbox, like the latest Boden catalog, Rangefinder Mag, and a beautiful necklace from my sweet friend and talented photog, Kristi.
5. This is Snippy. Snippy is a Brazilian Rainbow Boa and was recently acquired during a "boys only" outing to a reptile show in San Antonio. I was not happy about it, especially considering the zoo that our house is already. But Snippy is sweet and Snippy is pretty and Tristan LOVES him, so I'm putting up with it for now. Sadly, Snippy had an accident this morning involving duct tape [don't ask–you wouldn't believe me even if I told you] and got hurt pretty badly. I am embarrassed to admit, I actually cried over the little guy. But if you're a reptile-lovin' kind of soul, please pray for a full and speedy recovery for Snippy.
6. My husband and I used to read a book series together by Robert Jordan. The newest book just came out (even though Mr. Jordan has passed) and while I haven't been able to finish a book that doesn't involve werewolves and vampires in forever, Virgil has been immersed. But, we noticed something so funny. Amry was *really* into looking at the pages of the book…she was particularly fond of the symbol. Every time Virge would sit down to read it, she'd crawl up to him and demand that he show her the symbol. When she'd spot it, she'd point and squeal with delight. I found that terribly ironic since Amerlyn's name was derived from The Amyrlin Seat in that very book series.
Okay. That's all I have. No brilliant words of wisdom to end this post. Guess I gotta go back to work now. Stay dry!