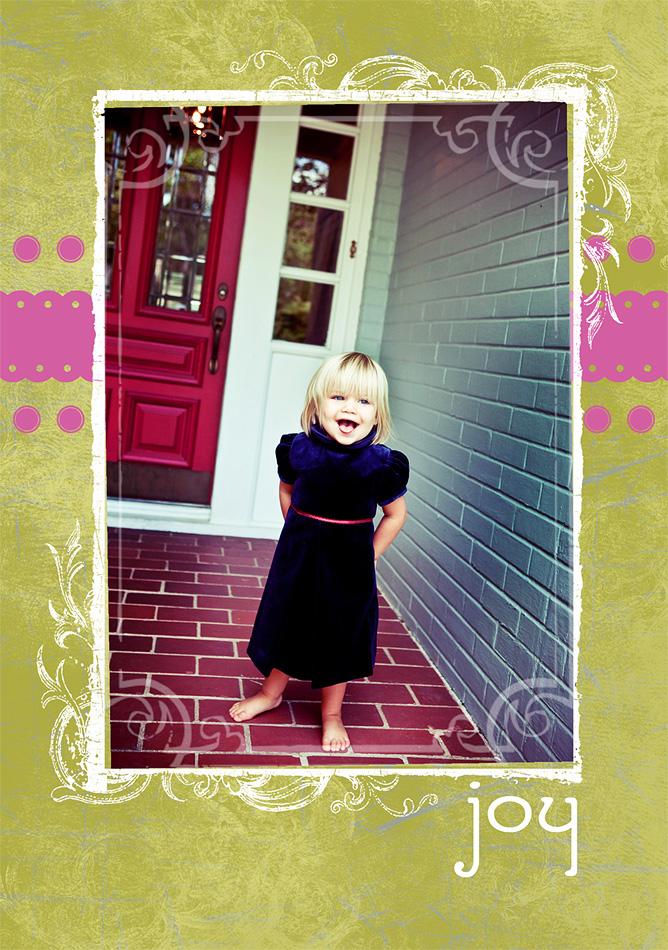 Just a quick note to let you know that we are now booked for Pinkle Toes premium sessions for the holidays. If you missed out and still want a chance to have portraits made in time for the holidays, you can still sign up for the
October 4th Pinkle Toes Xpressions
session. I am giving away a set of 24 flat holiday cards (choose from several designs) to the first 3 people who book an October 4th Xpressions session! (If you've already booked, you can still get the cards, too! ;-)).
In other news, there are only 3 premium session openings left for 2009, which can be held in either the first two weeks or the last week of December.
So far, these holiday sessions have been phenomenal! I can't wait to start shipping out your cards!