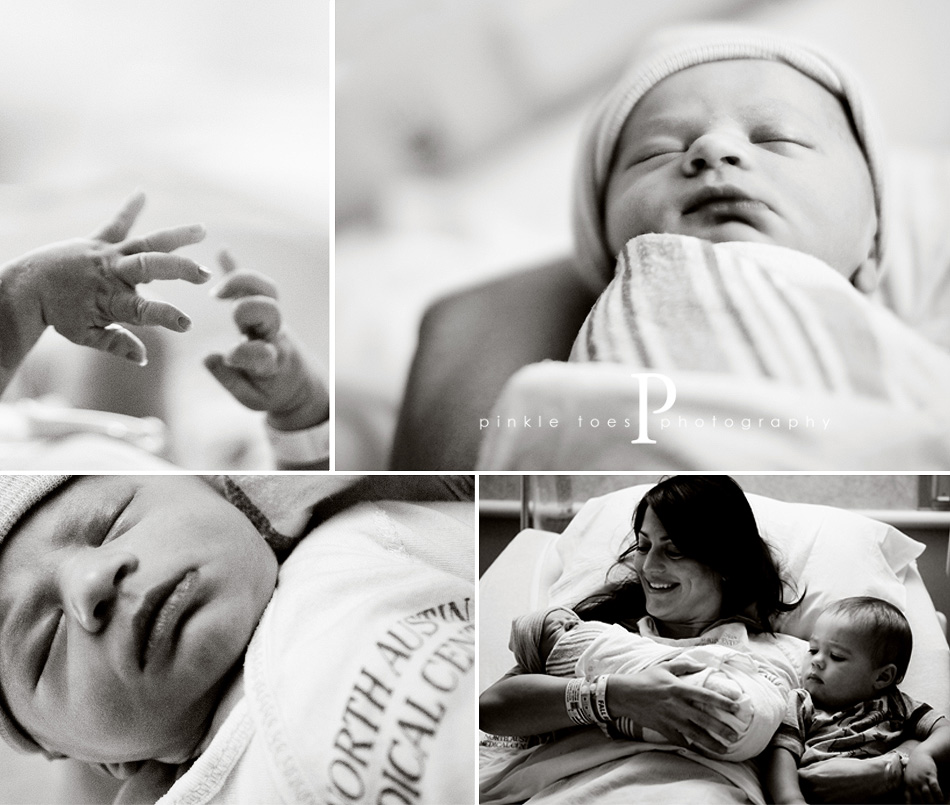 Photographing a c-section birth is such a vastly different experience for me. Without the jitters of wondering how mom's labor will go (or when), I can relax a little bit and take the time to really observe the relationships and everyone's reactions to what's going on. I can also get pics of the things mom isn't able to see while she's recovering. Wow, V! How exciting (and scary) it must have been to know that you were going to go into that room with one child and come out as a mother of two, with a brand new baby. Just like that! From my perspective, it was so very peaceful, so quick, so miraculous. I was honored to have been part of that beautiful day and to document this for him and his family–especially the part where the brothers meet for the first time. It always cracks me up how the siblings just aren't too sure what to make of this new, wrinkly toy! (Oh yes! A special thanks to Lyndsay for inspiring the door shots ;-).
(Link not working? Try this.)
If you are in the Austin area and would like to have your birth experience photographed, please contact me as soon as you can as I can only cover a limited number of births at a time.