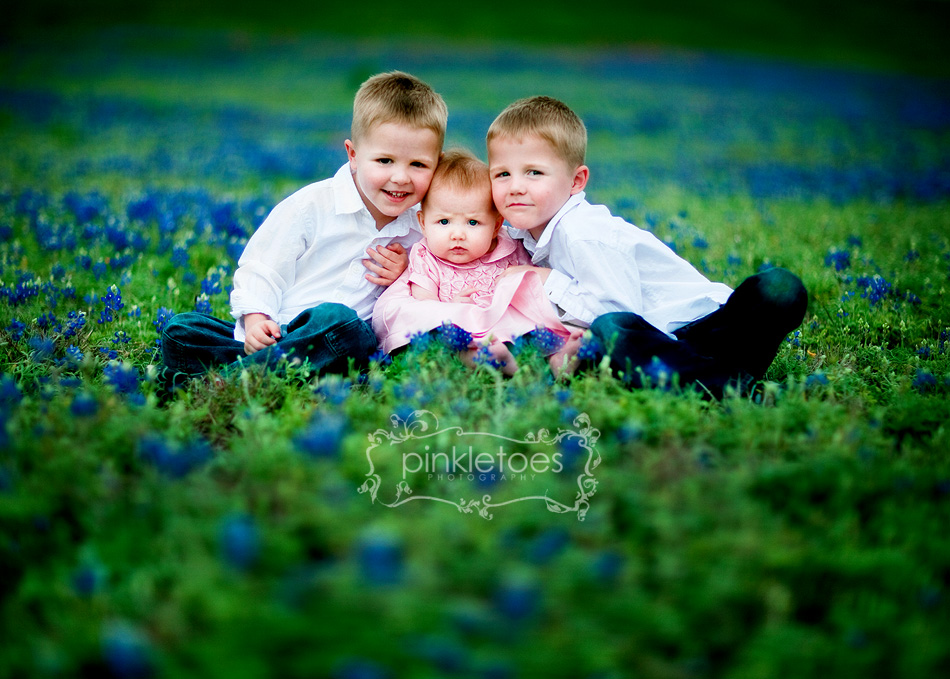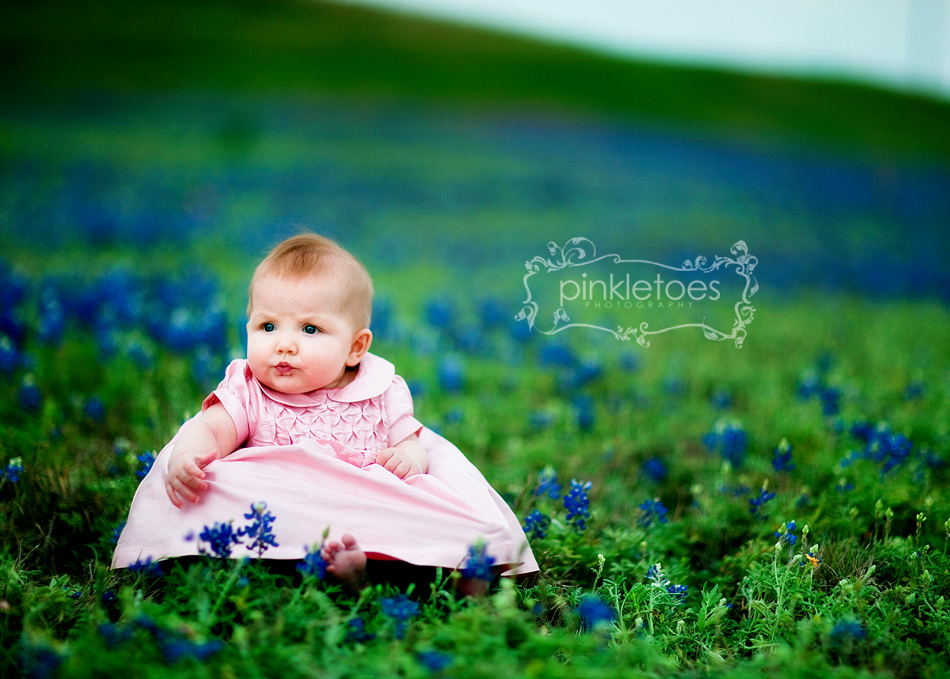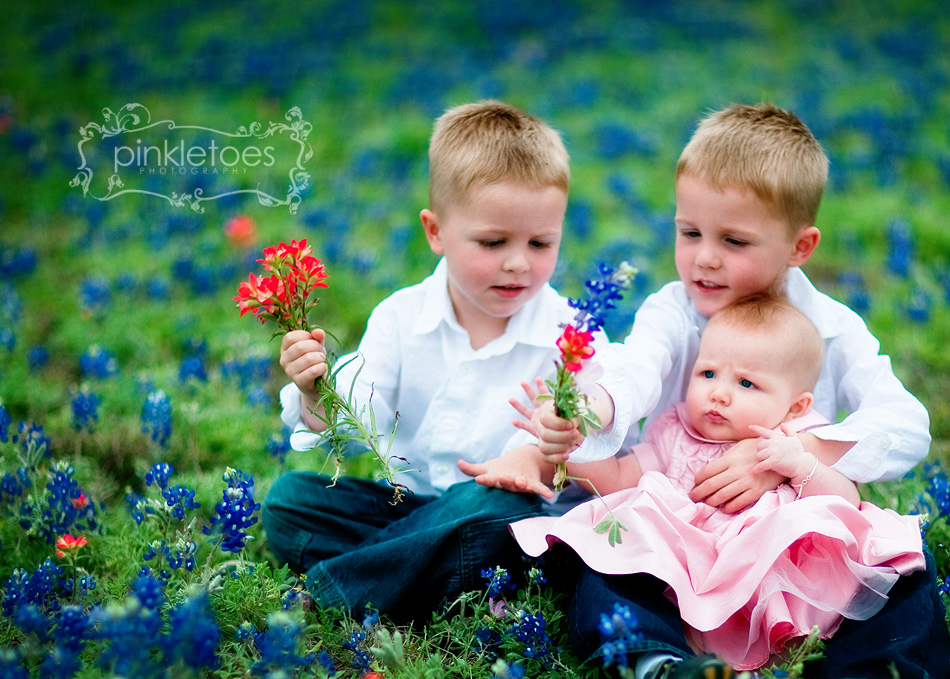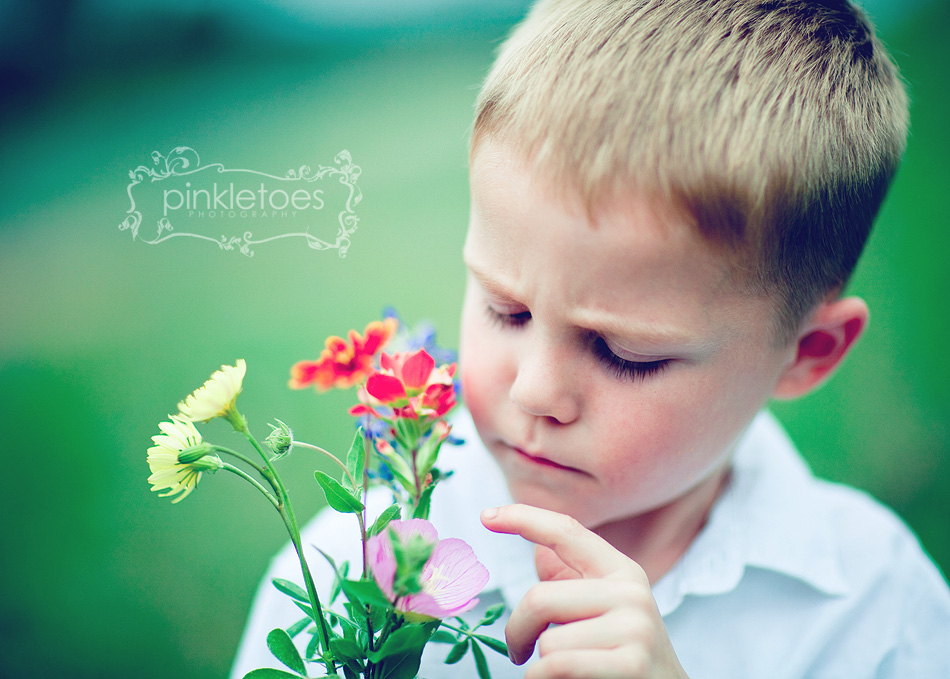 I don't even want to tell you how far outside of Austin we had to drive to find a safe place to catch the bluebonnets in bloom.
My boys suffer from SEVERE PCS (Photographer Child Syndrome).
I bribed them with a present to give me just ONE picture.
We battled rain and fire ants and very full diapers.
My boys pretty much hate pictures (me?) now.
Was it worth it?
[ETA: For those who asked where this is, I'm sorry to say that if I had to find it again, I probably wouldn't be able to.  It's about an hour or so outside of Austin off of 71.  How's that for good directions? ;-)]