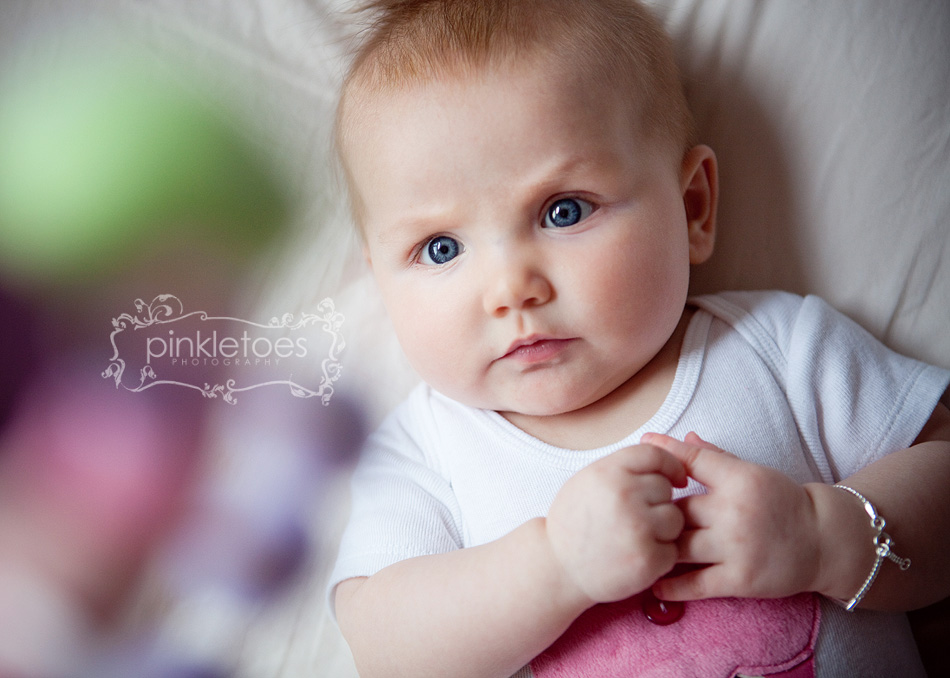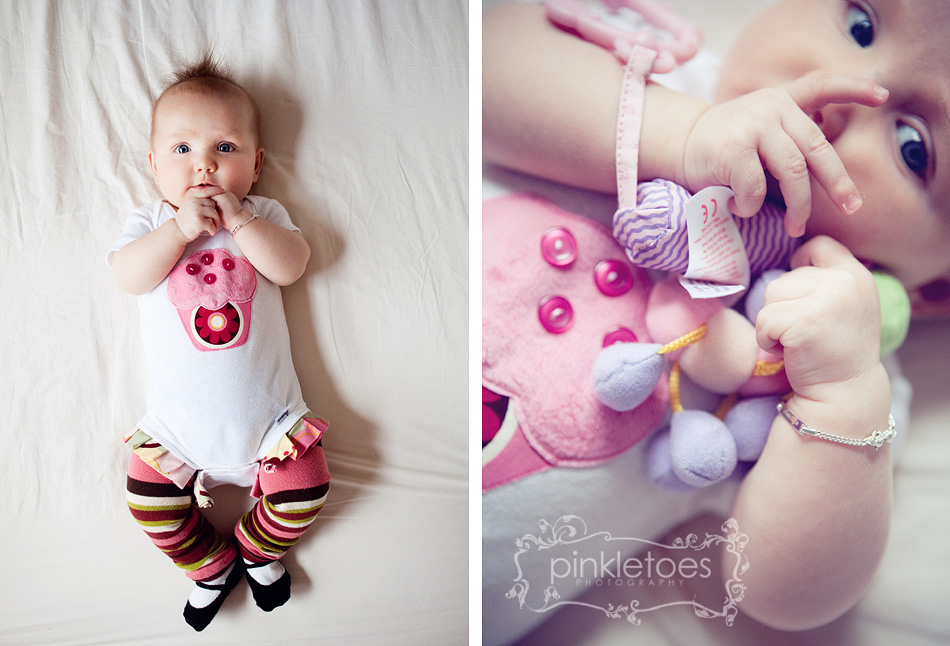 I realized today that it was exactly a year ago that the course of my life was about to take a HUGE turn and I was totally oblivious. I was cruising along with a booming business, planning out a future with the hubs and my two boys.  Having another child was the furthest thought from my mind.  The next day, I would learn that #3 was on the way…you could have knocked me over with a feather.  I thought it was the worst of the worst timing, but in reality, her timing couldn't have been more perfect. It was hard for me to fathom having room for one more…in my life, in my budget, in my heart. But she just fits perfectly…and effortlessly.  She's only 4 months old.  I don't know how someone so tiny and so young could have such an impact, but somehow, she has.  She makes me appreciate life more.  She makes me appreciate my boys more. She makes me perform better at my job. She has made me a better mother.  A better wife.  A better person.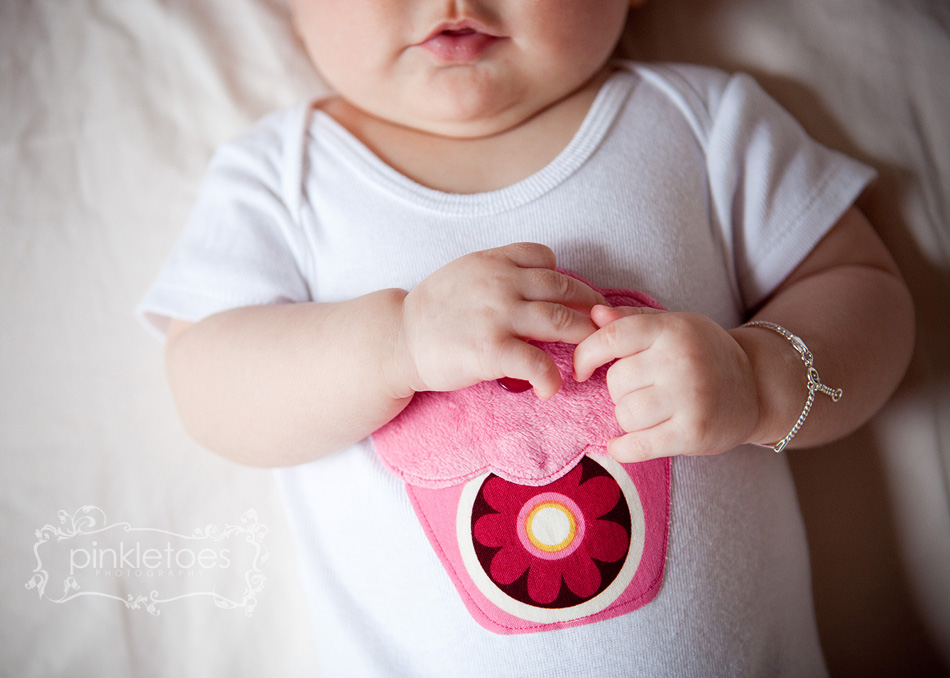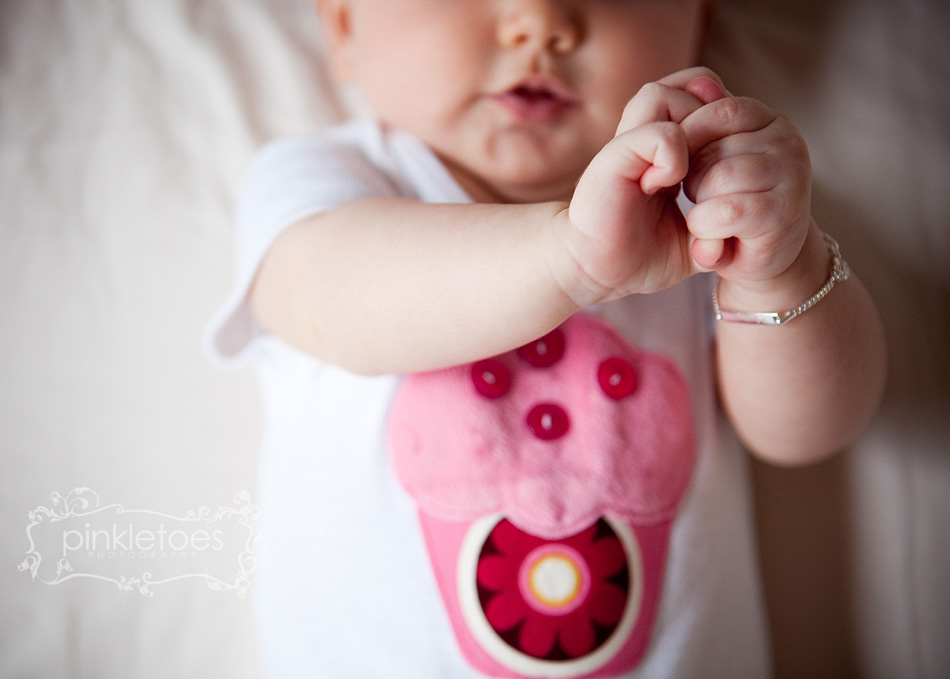 I love how she clasps her hands together.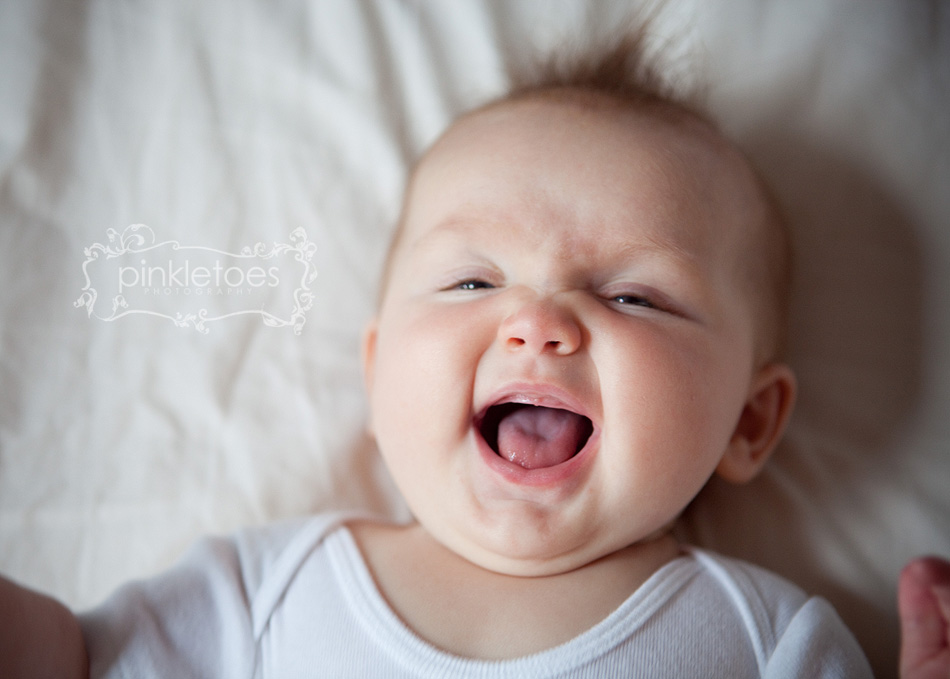 And of course, I love when she laughs.
[Cupcake onesie sized 6-9 months that she's practically busting out of, courtesy of the PT4P crew; Toy caterpillar that she's clutching onto for dear life courtesy of a Target grocery shopping trip that was about to go very, very badly. Mary Jane socks courtesy of Mee Maw who–I kid you not–shops at spoiledgrandkids.com. Interesting story how Mee Maw stumbled upon that website…you see I hinted to her that perhaps she spoils her grandkids too much and she Googled to find something to prove me wrong.  Next thing you know, she found a website that proved me both right and wrong. ;-)]