The Pic of the Month is picked by me…just because, sometimes based on one or more of the following criteria:
"Wow. You wouldn't believe what we had to do to get this shot."
"Wow. Did s/he really just make that face?"
"Wow. How flippin' adorable is this kid?"
"Wow. This was just a fun session all around."
The winner from each month will be featured on the blog and the front page of the GALLERY site. Each selection will also be entered into "Pinkle's Pic of the Year" at the end of 2009. The Pic of the Year winner will be determined by YOU, the blogstalkers, and will receive an 11×14 canvas of their pic AND a $200 Pinkle Toes gift card toward their next session. Cool, huh?
Wanna know who our first winner is?
Pic of the Month: February '09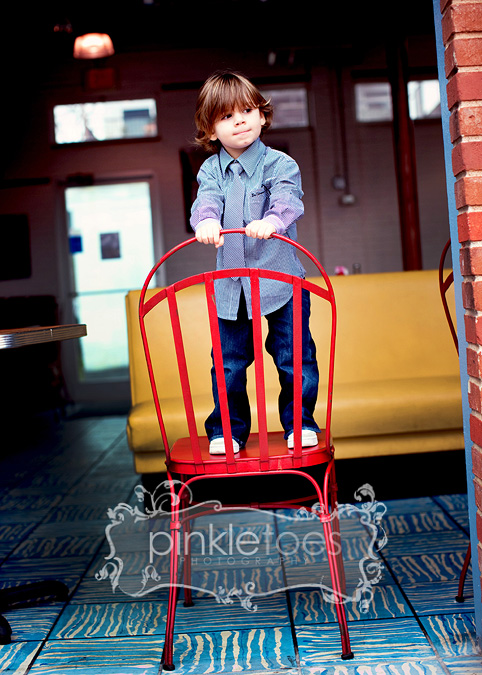 [Click the image to view more pics from the session]
This was based upon the "Wow.  How flippin' adorable is this kid?" clause.  Congrats to the H Fam!