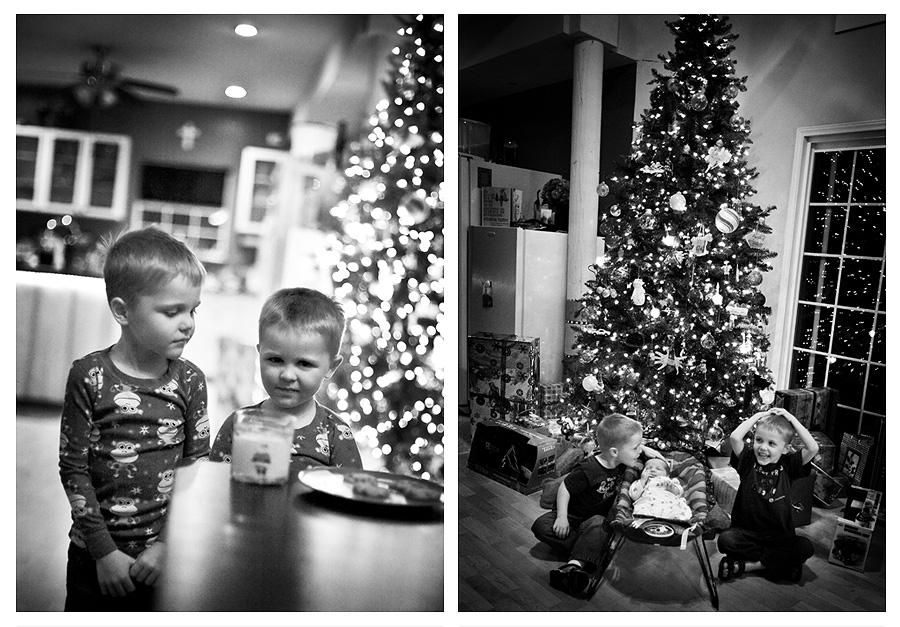 Ah, the joys of Photographer Child Syndrome. The cute Christmas PJ's turned out to be too tight and they absolutely did not want to wear them. I had such great visions of the three of them in their coordinating PJ's, but the image on the right is the only one I could manage to commemorate our first Christmas. Oh dear.
So yeah, as shown above, we set out cookies for Santa.
A plan hatches…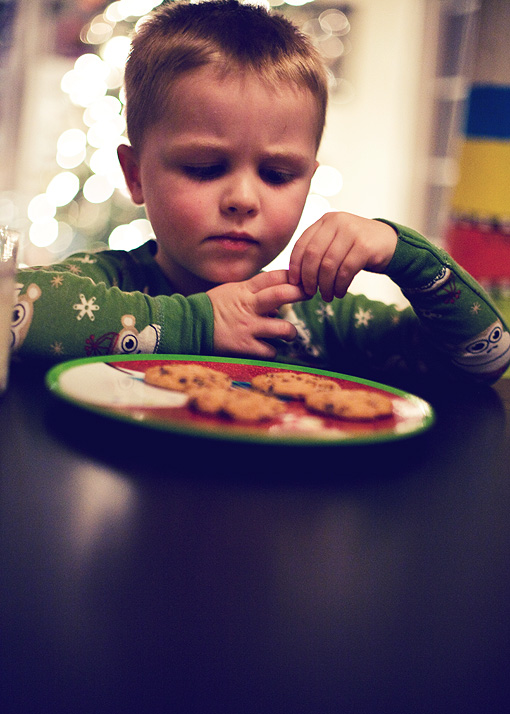 The temptation proves to be too great…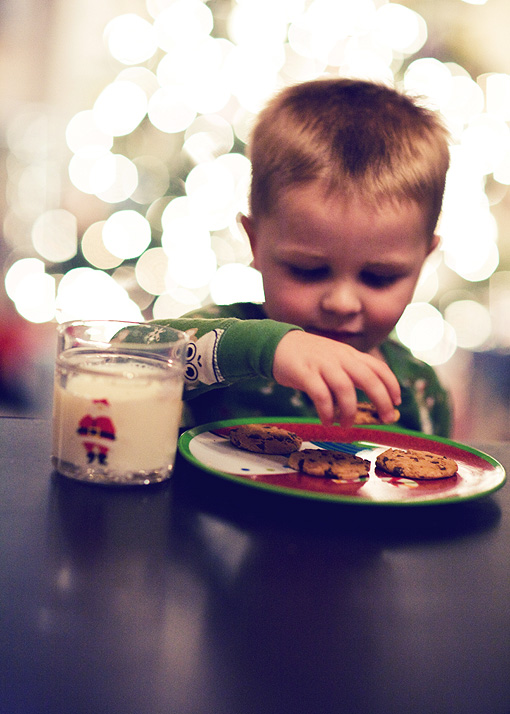 Success!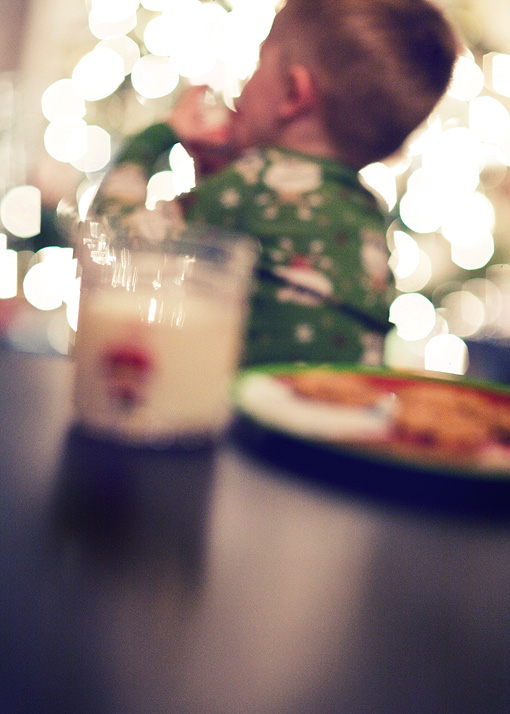 Thankfully, Santa wasn't terribly offended.
In other unimportant news, thanks to two sick kiddos and a newborn, I've come down with *severe* mommy brain and my ability to concentrate (and spell) is pretty much non-existent. Come to think of it, this post may not make any sense at all and if you happen to catch me on the phone, I'm probably going to sound like a total space cadet. And if you're one of the many who are waiting patiently for me to return an e-mail, hang in there. I hope to stumble upon a cure (ie. one night of sleep) sometime soon.
Hope you all had a wonderful holiday and are enjoying time with friends and family! I'm going to hang out with my brood for a bit as well and will be back in the new year. I CANNOT wait to show you my new product line…I am incredibly excited about all my samples that finally came in. Oh so beautiful!!!
See you in 2009!!!