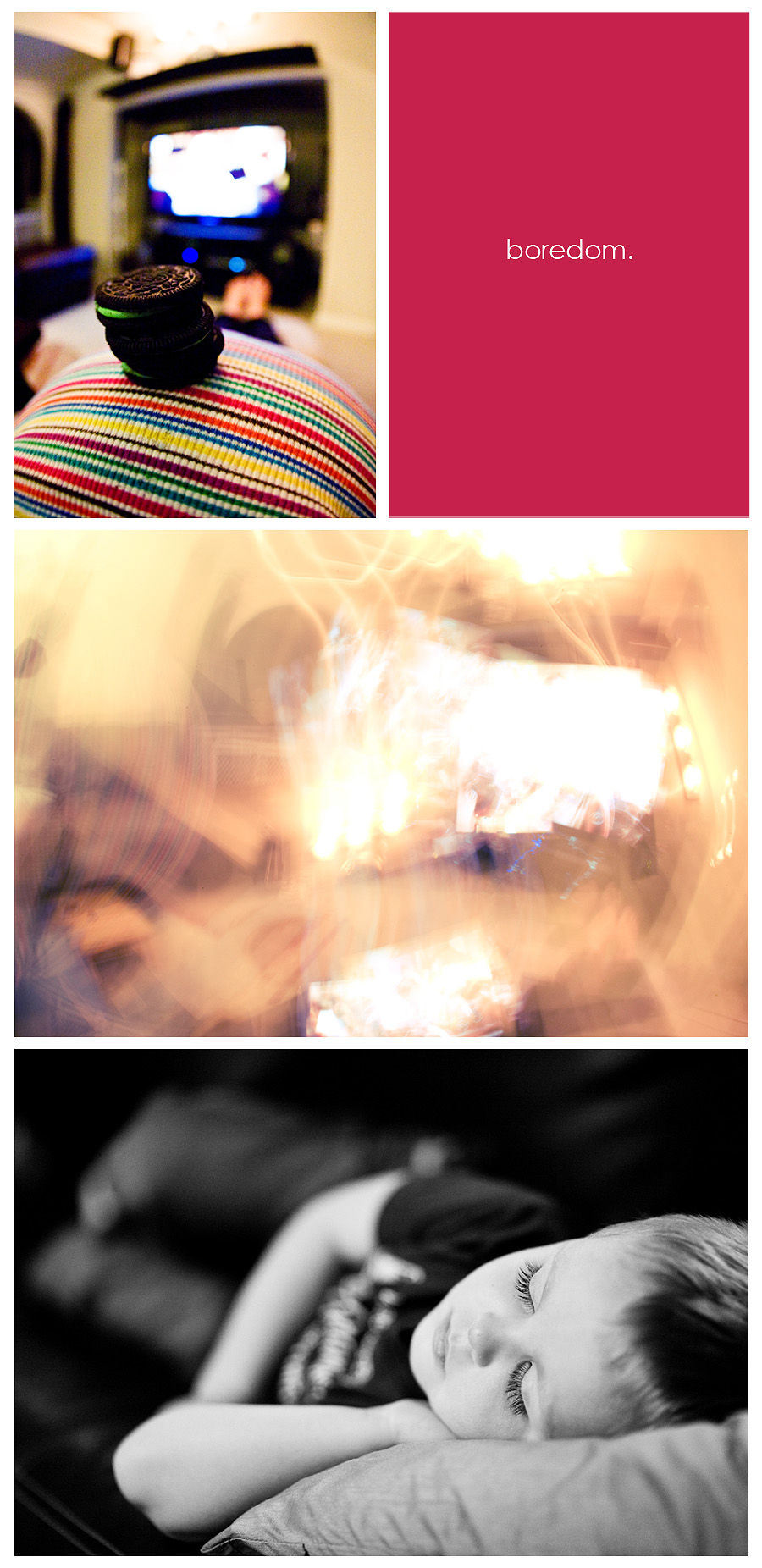 No really. It's bad. And if I don't lay off the mint Oreos, I'm going to be in serious trouble.
I've nested just about as much as a I can. Thank goodness I'll have the distraction of Thanksgiving this week. I'm not terribly uncomfortable and I'm *very* grateful for that, but I think pretty much every mom-to-be reaches this point in a pregnancy when you're like, "C'mon, already." I'm there.
First pic, my view most of the day. Actually, I've been a lazy bum most of this weekend. So NOT me and I don't like it, but I'm totally unmotivated. I have an itchy trigger finger, but sadly, there's only one subject I want to photograph right now and I can't quite get to her just yet. ;-)
2nd pic, trying to capture my view but accidentally set the shutter speed too slow. ;-) How apropos.
3rd pic, my middle-child-to-be and I are on good terms again. He's an angel when he's sleeping. ;-)