Warning: Snapshot Alert!
Before you go any further, please know that even photographers get tired of taking pictures and can feel too much pressure to perform…even on family vacations. These aren't masterpieces, that's for sure, and the quality is horrid, but I think they will serve their purpose of preserving some wonderful memories.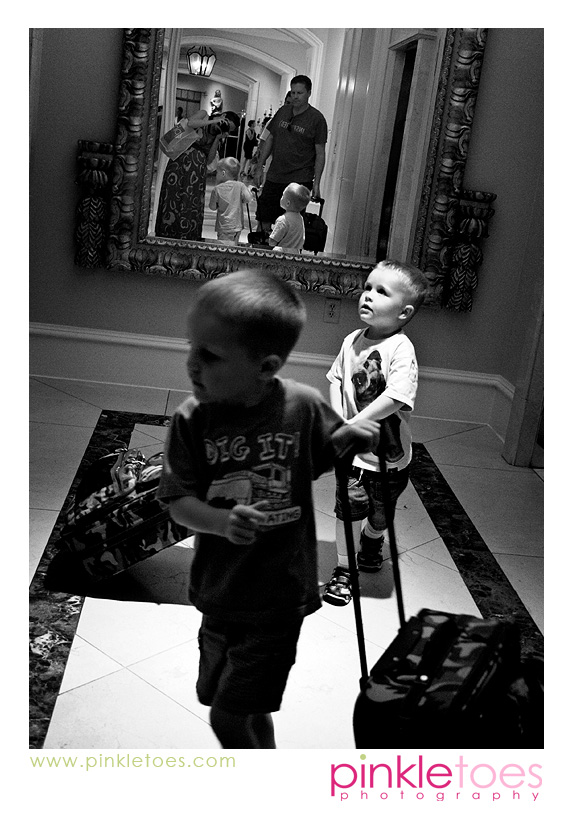 We were fortunate enough to escape to the San Antonio Riverwalk for a few days of some *much needed* recooperation and family time before the hubs goes back to school. I intentionally did not take Big Bertha (the 5D) and instead, dusted off the old Rebel XT. Kind of a mistake, but in a way, it was good for me to NOT feel like I had to capture every single beautiful moment/thing on camera. I took a few snapshots, battery died, and that was that. So, here is how we spent the last few days of our summer vacation. (I just LOVED watching the boys clutch their little suitcases in the hotel lobby. They were so into it!)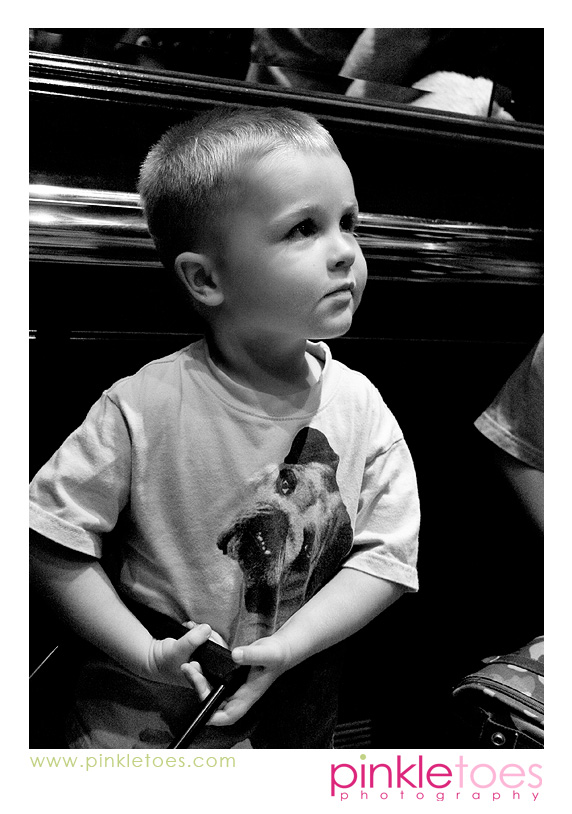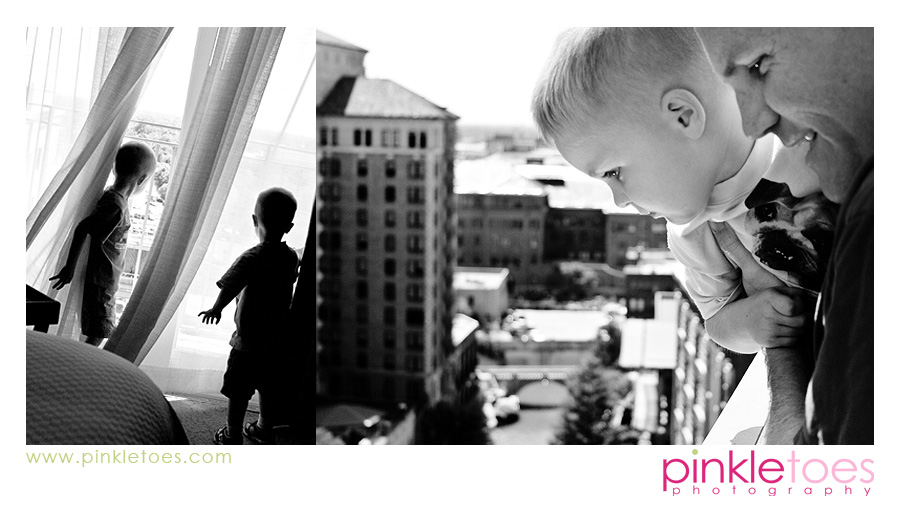 Checking out the view from the 14th floor.
Within the first 5 minutes of arriving, we had a potentially major disaster: T dropped his prized marble off the balcony. We watched it in slow motion, PRAYING it didn't hit someone in the head. Whoa, that was scary!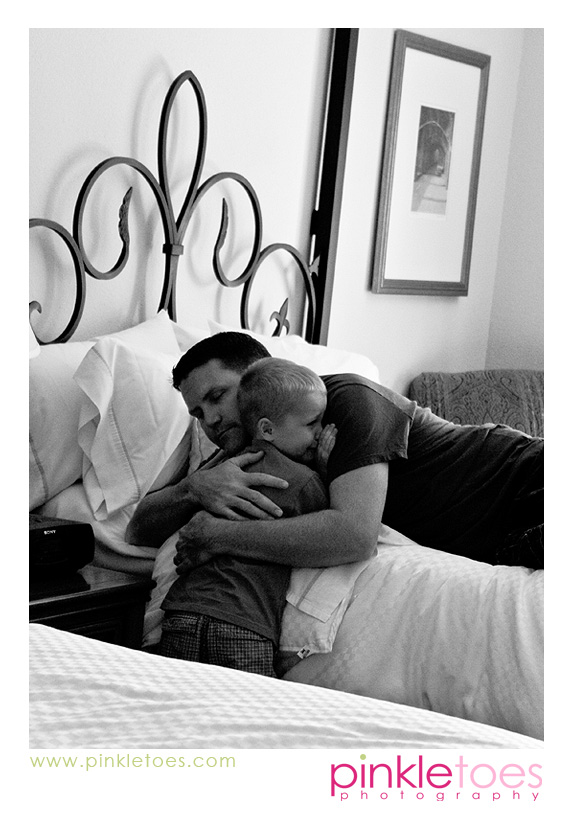 Dad talking consoling his son who had just "lost his marble."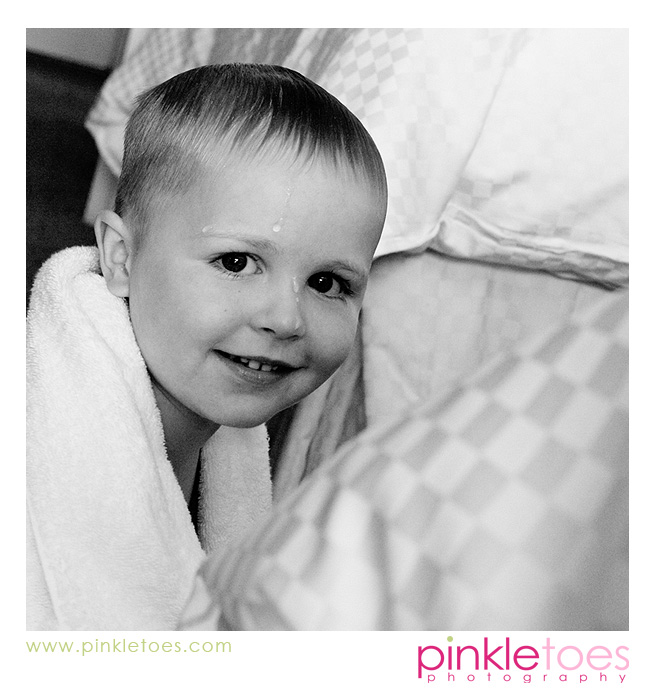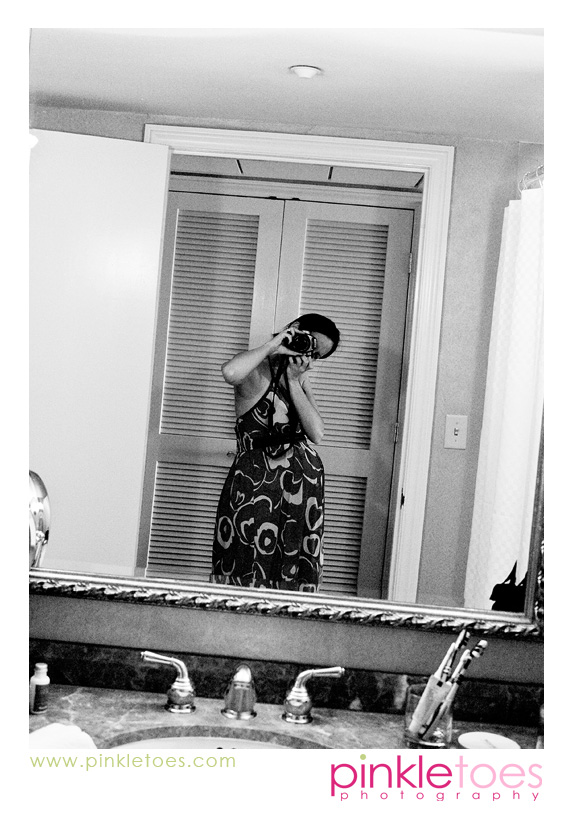 Here I am in all my hugeness. This dress has pretty much become my uniform.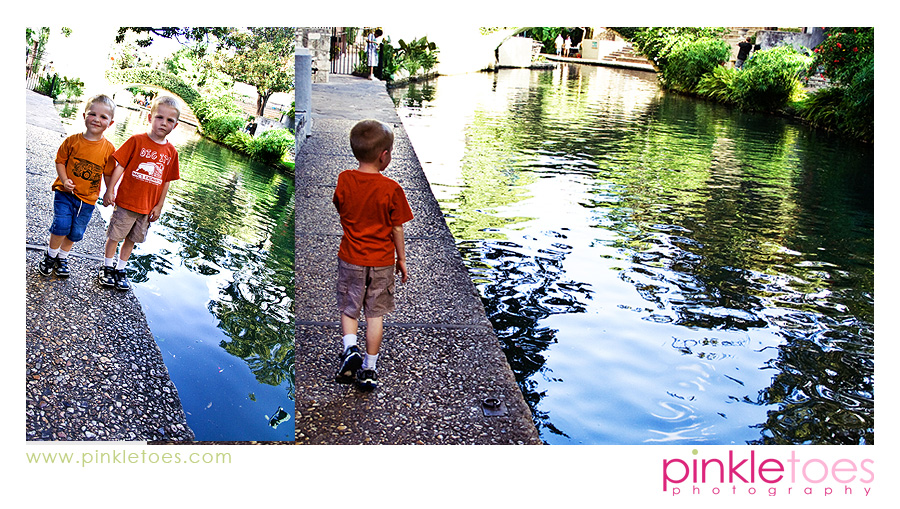 Our morning walks on the Riverwalk were magical. What a beautiful gem hidden in the heart of Texas.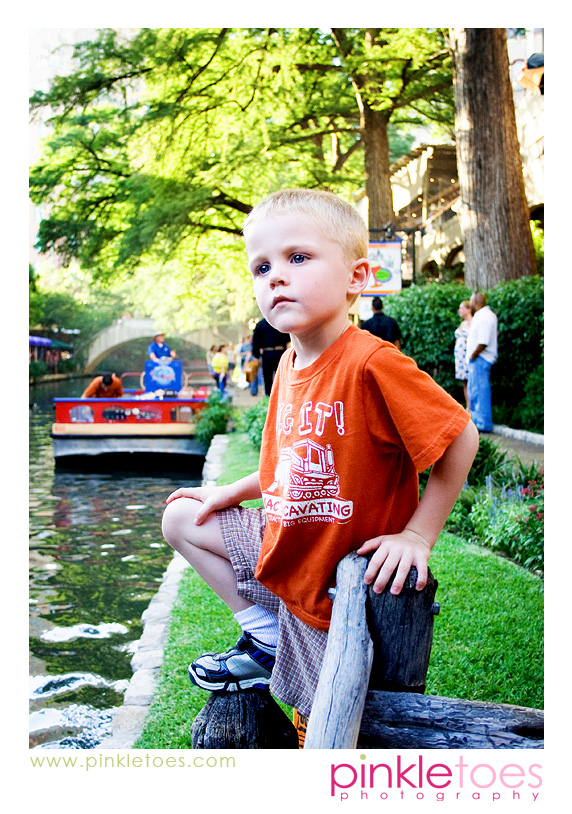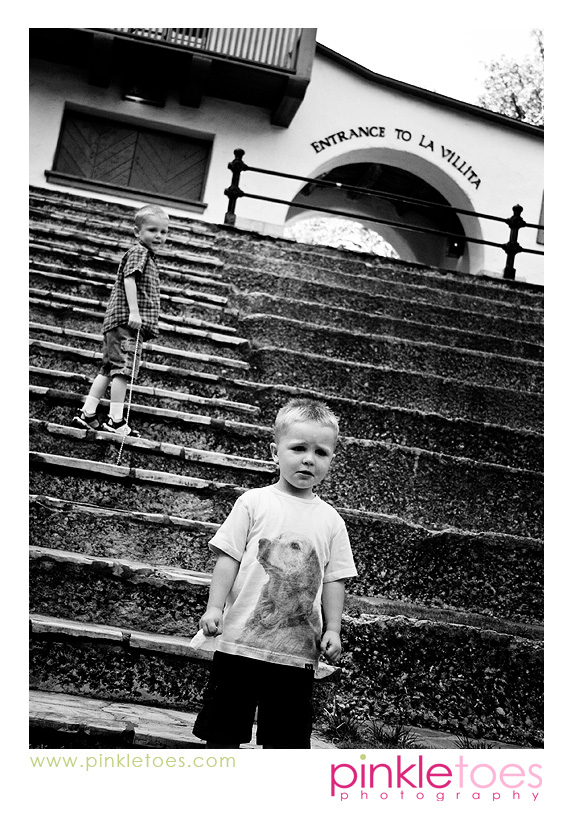 Life is SO tough when you're two.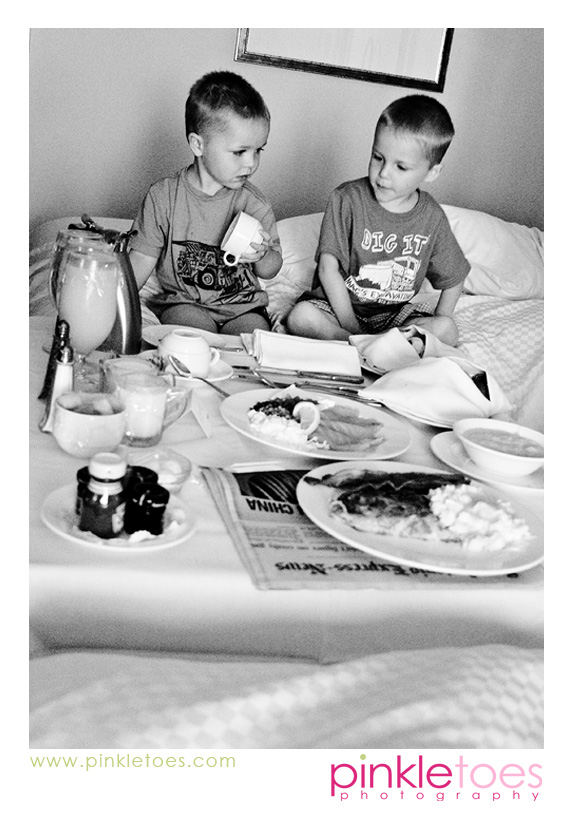 My absolute favorite picture from the trip. I was bound and determined we were going to sleep in one morning, order room service, and watch cartoons. Room service was such a forbidden and a very rare treat growing up (not like we traveled a lot and I had it maybe twice?) but I desperately wanted my kids to experience it. And we did. And it was a blast!