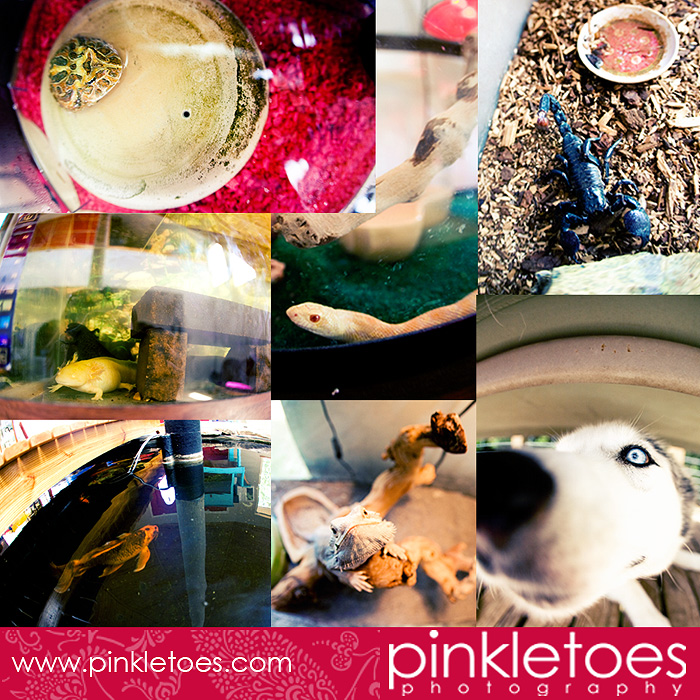 Gee. I'm not married to a science teacher or anything. The animals are home for the summer. From left to right, top to bottom, meet:
Sumo – the pacman frog; he'll grow to be about 6 in in diameter someday.
Pat – albino bull snake. he's a sweetie pie.
The Scorps – 2 emporer scorpions
Shaniqua and Oreo – axolotls
koi – no names; they just are
Poncho – bearded dragon (he's quite a character and my fav pet of all)
Storm – Siberian Husky
Kona (not pictured) – Also a Siberian Husky who didn't want to be photographed ;-)
It takes the hubs and the boys about 30 min. to feed all of the creatures every morning. The boys just LOVE it! They are such big helpers and so fascinated by all the different ways they eat.