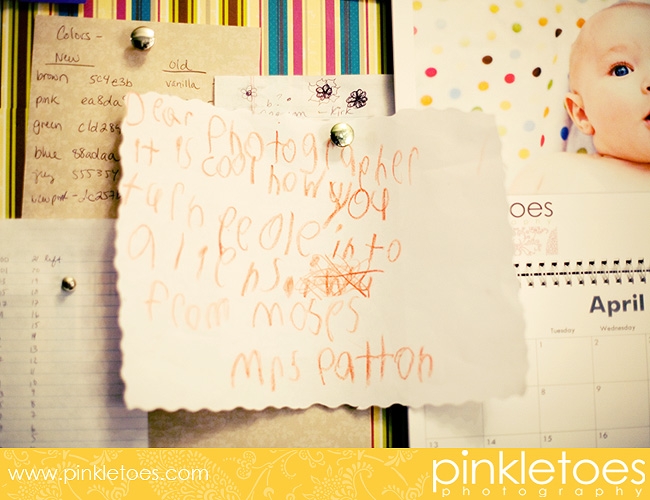 My mind is obviously all over the place tonight, so bear with me.
First, let me translate the above picture:
"Dear photographer,
It is cool how you turn people into aliens."
You see, a couple of weeks ago, I went to my hubby's elementary school where he teaches for career day. I wasn't sure how I was going to talk about my "job" to hundreds of little 1st and 2nd graders, but they seemed to dig it. And as you can tell, they especially loved the part where I took a picture of some of the students and used some photoshop tricks to turn them into aliens. I think that's my new tagline: "Pinkle Toes Photography: I turn people into aliens."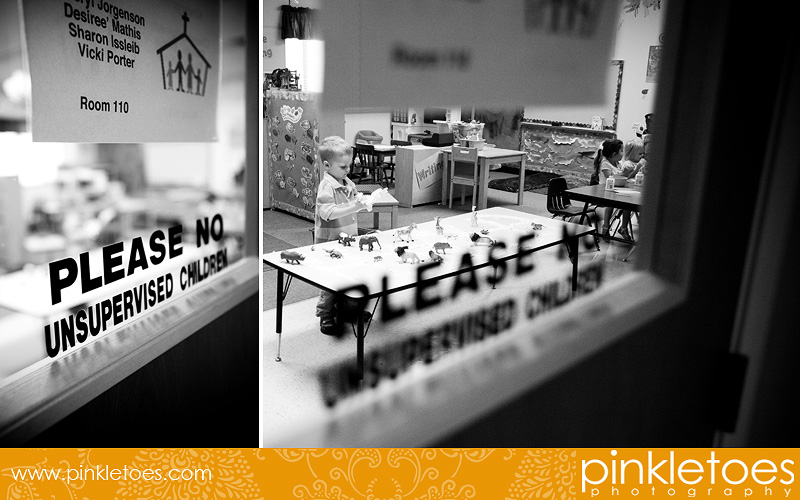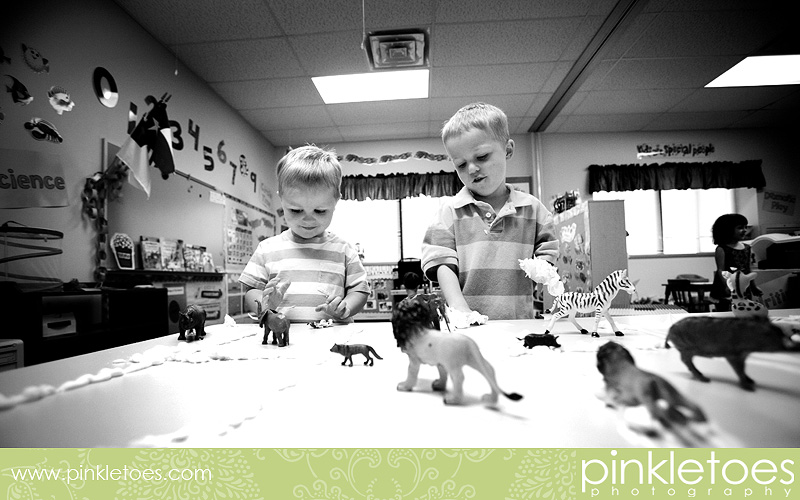 These two images are from my kiddos' preschool. It's over now and I'm back to full-time mommy. I miss preschool ;-). But, my favorite thing to do at the school was drop off my eldest, then drop off my youngest, and as I was leaving, peek in the door at my eldest to watch him in his little world. He was also so into what he was doing. Whether playing with animals in shaving cream or sitting as close as he possibly could to his "girl friend," he always looked like he was having the time of his life. My youngest often thought he was in his brother's class.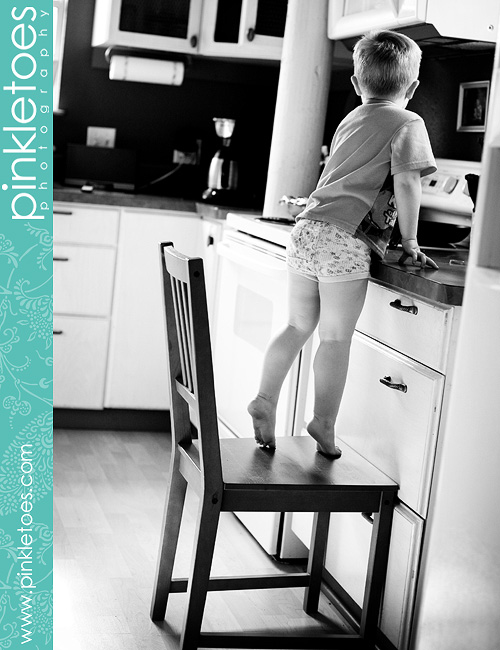 Random pic from making breakfast this weekend. Love his undy butt. ;-)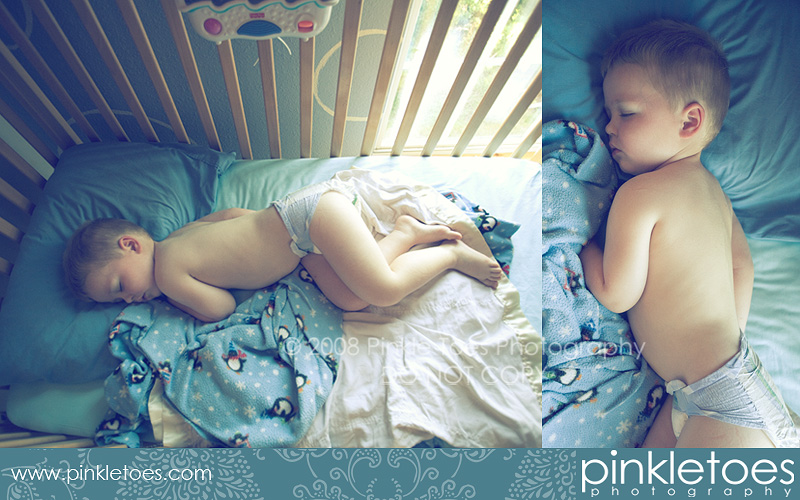 Totally out. He is a sound snoozer, that's for sure.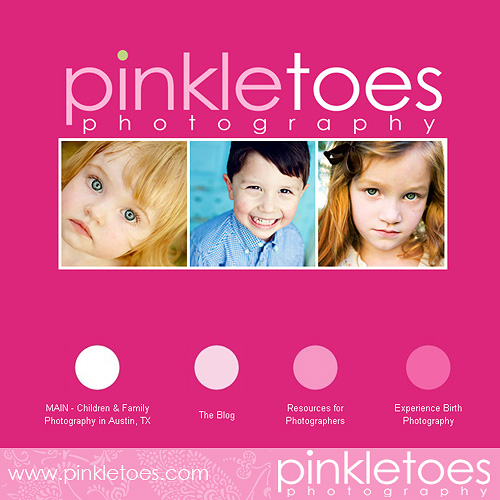 And last random rambling, notice the new look? I started to realize that my dark/black website was depressing me. It was just too serious and somber, I guess. How about a bit of bright pink to give things a little citrusy punch?
Side note: Ugh. I don't know why my blog is acting funny with the images. Sorry they're not big and splashy like I like them to be. Links are all wonky, too. Grrrrr…so frustrating!