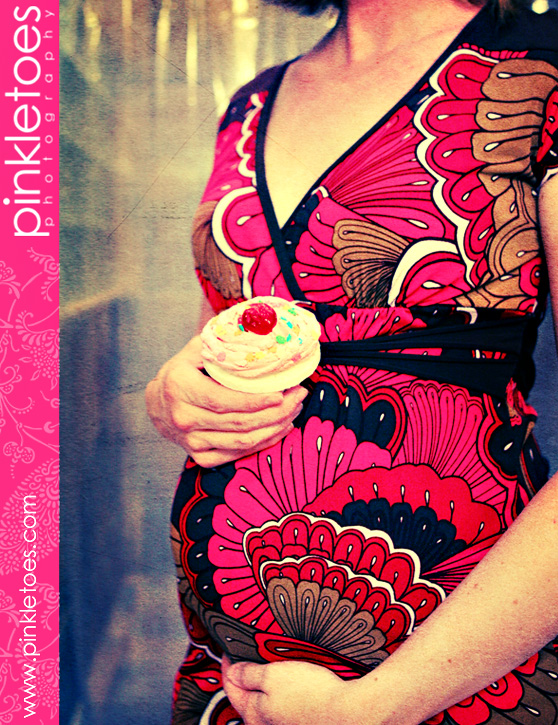 We've got a cupcake in the oven!
Yes, it's true.  We will become a family of 5 (oh, wow, I can barely fathom) in late Nov/early Dec.  It was quite a shock to us as we were perfectly content with our 2 little boys, but I think it's a cool surprise…especially for someone like me who is a Type A planner.  So, life is going to be a little different, but we are very excited.  I'm especially excited to have a new subject who won't be able to run from my camera for at least a year ;-).
The morning sickness has knocked me for a loop this time around and I'm hoping for a reprieve sometime soon.  I figured finally coming clean would help me feel a little better about this crazy roller coaster.  My sincerest apologies for being a bit slower than usual in my e-mails and return phone calls to everyone.  Hopefully, I'll turn the corner soon and get that burst of energy everyone promises in the 2nd trimester.   I will say that with a due date right at the peak of the holiday season, I'm definitely going to have to work something else out for fall/holiday sessions, so stay tuned until I figure out exactly what that will be ;-).  I can't imagine rolling around on the ground like I like to do at 7-8 mos. pregnant.  Wouldn't that be a hoot?????
On that note, I *am* in the market for a birth photographer (another planned homebirth) so if you're an Austin photographer who'd like to spend a fun-filled day with us sometime in Dec, please give me a call.  I'd love to talk to you.
So, there you have it.  Thanks so much to all of my clients who've been oh-so-patient with me as I've fumbled my way through the morning sickness.  Oh, and thanks to my son's pre-school teacher for the neat-o cupcake featured in the picture.  Would you believe it's NOT real?  It's soap/bath fizz????!!!!!!  She gifted several of these to me and I've been dying for a chance to blog them.  Thank you so much, sweetie!
 Okay, I'm off to bed now.  (What else is new?).  Hope you all have a wonderful weekend!