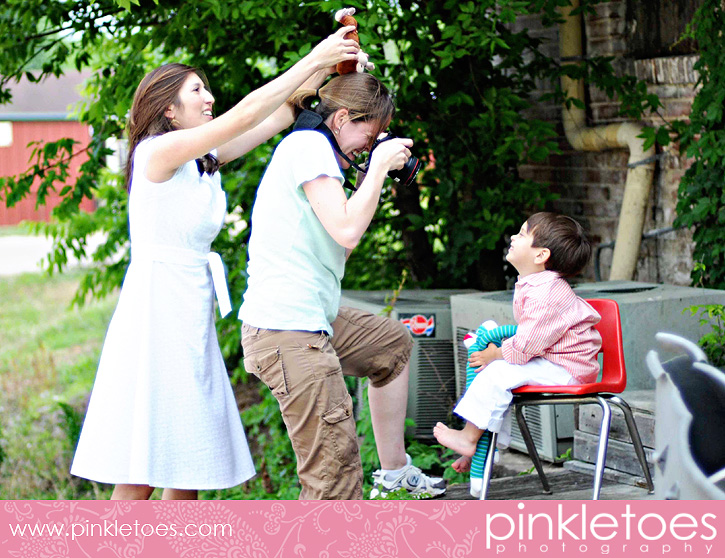 Okay, this is a little embarrassing for me, but I thought it might be fun for you to see some "behind the scenes" pics.  These were taken by the dad at this weekend's family photo session.  As you can tell, we do whatever it takes to get the shot.  I'm not above having monkeys on my head.  (Note to self: even though they might be comfy and even though they have lots of pockets for lens caps, bubble makers, etc., those pants need to be trashed immediately).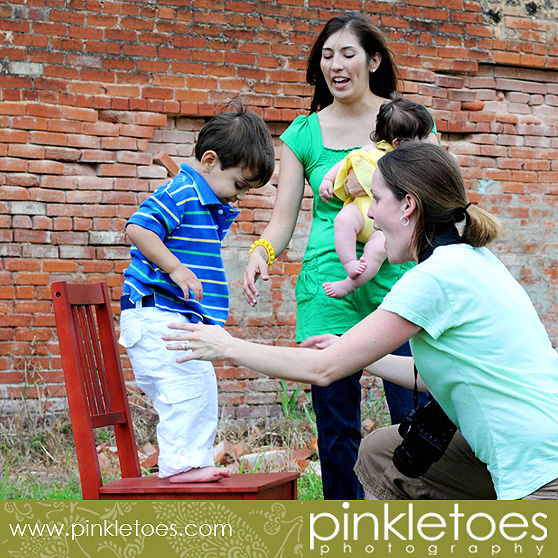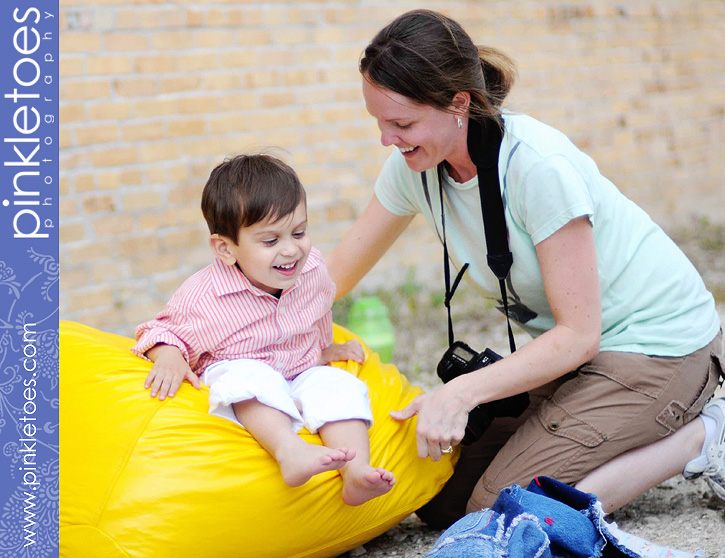 Wanna know something sad?  I'm *forever* bonking kids in the head with my camera when it hangs from my neck like this.  I finally got smart and lowered the strap just a little.  I think we escaped this session with no injuries.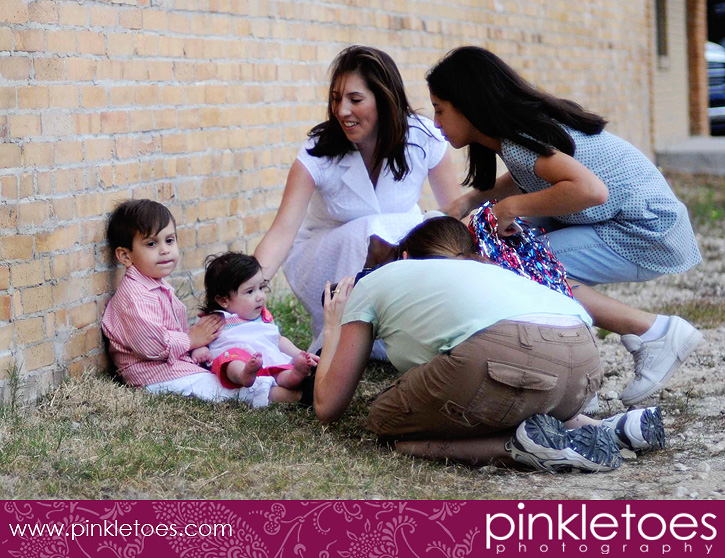 (Oh yeah.  The pants have definitely got to go.)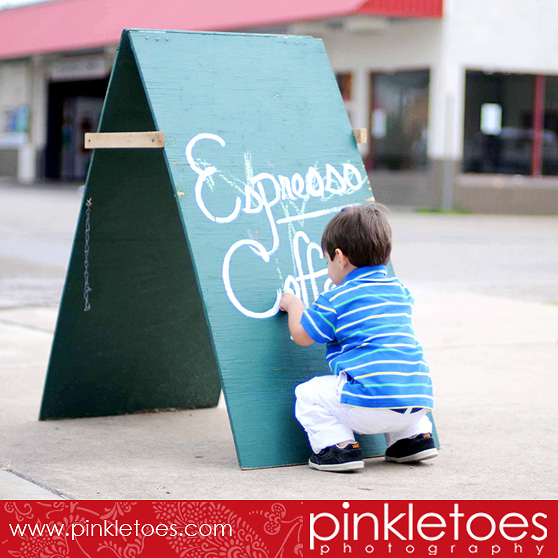 Speaking of pants, dad is a schmarty-pants!  I thought this shot was so clever!  Thanks, John, for sending these my way and letting me share them on the blog.